American Paper & Twine Declares "It's Twine Time" With Fresh New Look
One of Nashville's Oldest Privately-Owned Businesses Is Debuting A Modern New Look to their Brand
October 30, 2019 (Nashville, TN)—American Paper & Twine Co., the region's largest independently owned wholesale distributor of packaging materials, food service disposables, janitorial products, and office supplies, today announced the rollout of an exciting new logo and fresh look to their brand.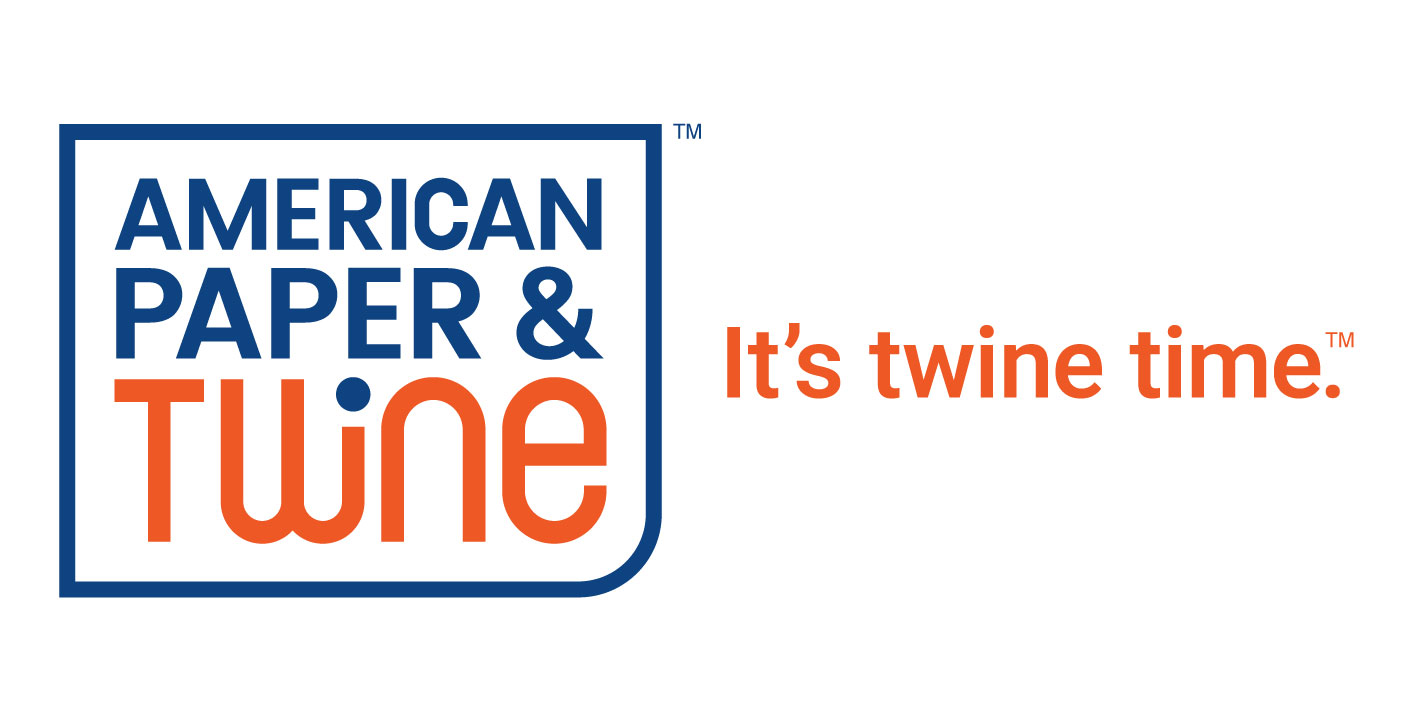 The brand refresh initiative will begin in December 2019 and continue into 2020 with a new look to all communication and a sharp new look to the delivery truck.
The company will also launch a new website in 2020 with enhanced ordering and account management functionality. The company is also introducing the tagline "It's twine time," which reflects the company's growth trajectory, timely next-day delivery capabilities, and proud status as a highly reliable partner in their customer's supply chain.
"As we continue our growth throughout the Southeast, it's time to modernize our logo and brand messaging to reflect the dynamic and innovative company that we are today," said Robert Doochin, company President and CEO. "We're excited to debut a fresh new look while still providing the surprising value and remarkable service that we are known for."
The announcement comes on the heels of the company's recent announcement of a new 36,000 square foot distribution facility in Muscle Shoals, Alabama. American Paper & Twine has also recently made significant investments in state-of-the-art warehouse automation technologies and has expanded its Little Rock and Knoxville warehouse facilities.
"People know us as one of Nashville's oldest privately-owned companies but are sometimes surprised to learn about our ongoing expansion—and about the breadth of services we offer today," said American Paper & Twine Vice President Karen Doochin Vingelen. "This new look and feel to our brand is a great opportunity for us to better communicate our capabilities as well as the forward-looking and collaborative culture that exists within our growing company."
The brand refresh complements the operational enhancements that enable the American Paper & Twine team to provide reliable just-in-time delivery of a huge product selection—all in service of the company mission to support the success of customers throughout the Southeast.