Twiners Make It Happen.
Twiners are a special breed. We enable success—in each other, for our customers, alongside our suppliers and throughout our community. Creatively solving challenges and delivering "remarkable" in ways big and small isn't just what we do, it's who we are. It excites us and sustains us. Sound like you? Become a Twiner.
What Drives Us?
Vision:
To deliver remarkable at every turn.
---
Mission:
At American Paper & Twine, our mission is to enable success at every turn for our customers, our team members, our suppliers and our community. We make our partners successful by adding our value in big and small ways.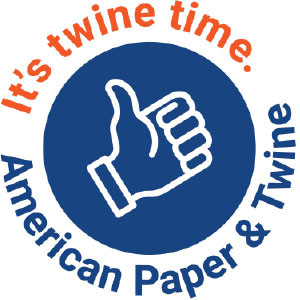 "They're a big company and player that maintains a hometown feeling, which I like."