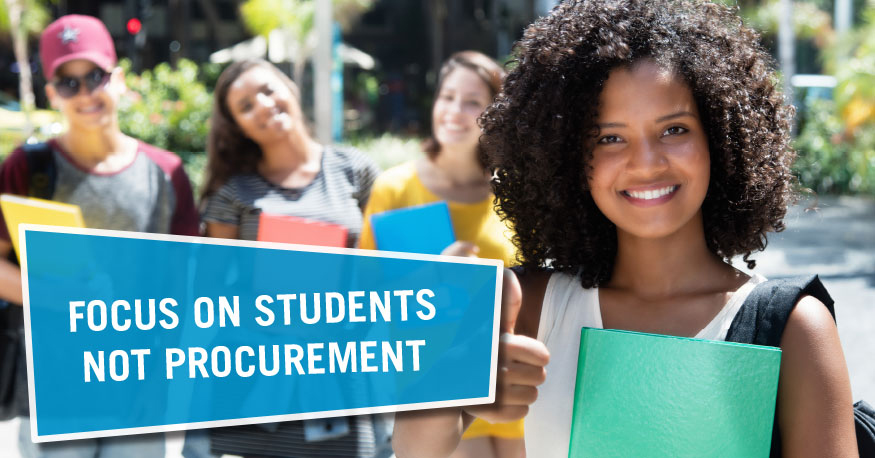 OMNIA Partners, Public Sector (subsidiaries National IPA and U.S. Communities) Janitorial Supply Contract Information

American Paper & Twine is your authorized local supplier for the Network Services Company contract. Contact us to learn more about the program. We will show you how you can save money and time—so you can focus on students, not on procurement!

Janitorial and Sanitation Products, Supplies and Related Services Approved by the State of Alabama
Supplier: Network Services Company
Network Contract No: 151148
Local Distributor: American Paper & Twine

A competitively bid contract that is available to public agencies nationwide via the OMNIA Partners, Public Sector, cooperative purchasing organization. This contract is a catalog wide agreement offering a core product list of approximately 1,900 of the most frequently ordered Janitorial and Sanitation Supplies items, which are available nationally and offered at substantially reduced prices. In addition, the contract offers Custom Product Lists so that participating public agencies can create an offering that is unique to their facility or institution.
>>CLICK HERE to download the State of Alabama Approval Letter
Janitorial and Sanitation Supplies Contract Highlights

Term
Initial three year agreement through November 30, 2019 with option to renew for three (3) additional one year periods
Pricing
Consists of a deep, discounted core list containing approximately 1,900 products available nationally and American Paper & Twine branded product offering at discounts for AP&T customers participating in the contract
Custom Price List for each participating agency to meet their specific needs. Pricing may provide additional discounts and reduced pricing in cases of high volume and/or repetitive product purchases
Private Line Products: Products offered typically yield a 5-25% savings when compared to equivalent branded products
Volume Discounts for large purchases
Freight
FOB Destination subject to a minimum $400 order. Orders below the minimum will incur a $40 service fee
Payment
Payment is accepted by credit cards at time of order entry online, phone or fax
Payment is also accepted by CHECK ACH and EFT
Net day 30 payment terms
Orders
Web and EDI-based electronic ordering available, as well as, punchout capabilities
Will call, phone, fax and email orders accepted
eCommerce
Online ordering and account management tools available 24/7
Real-time pricing and availability, custom shopping lists and quick order entry forms
Downloadable invoices, SDS and proof of deliveries
View order history, set budgets, and online return request
Consulting Services Available From AP&T
Product Specialists available for on-site assessments, product demonstrations and training
Consultative approach by Sales Representatives with deep industry expertise focused on finding solutions and offering the best value
Training and Education
Free end user training on proper cleaning techniques, hand hygiene, safety/personal protection and more
Product education and assistance with implementation of industry best practices provided by AP&T and manufacturer partners
Repair Services
On-site and off-site repair and maintenance services available for janitorial equipment
Preventative maintenance programs available
About OMNIA Partners, Public Sector
OMNIA Partners, Public Sector, (subsidiaries National IPA and U.S.Communities), is a cooperative purchasing organization established for agencies and institutions nationwide in order to reduce procurement costs by leveraging group volume. All contracts are competitively solicited, awarded and held by a lead public agency and made available for "piggybacking" to agencies nationwide. Eligible agencies include:
State Government
County Government
City/Local Government
Public and Private Educational Institutions & Systems
Special Districts
Government-Education Healthcare Entities
Nonprofits
Any agency that exists for public benefit